Middle East
Kurdish fighters make more gains against ISIL in Kobani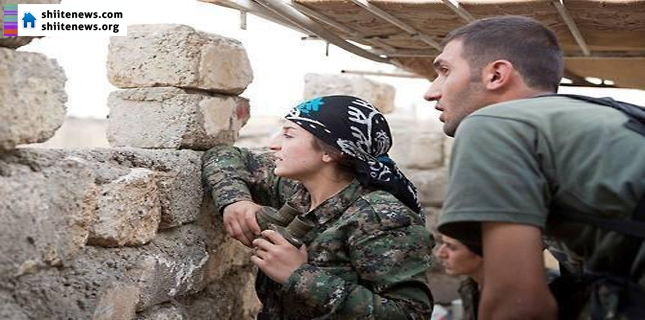 Syrian Kurdish fighters have liberated several villages around the northern border town of Kobani as they continue to gain more ground on the battlefield against ISIL Takfiri terrorists.
Local sources said on Saturday that Kurdish forces managed to drive the ISIL militants out of their strongholds in the eastern and southern parts of the embattled Syrian town, known in Arabic as Ain al-Arab.
Reports said local Kurdish forces also blocked one of the ISIL Takfiris' major support routes in the area.
Fierce fighting is still underway near the liberated areas, especially between Kobani and the village of Halanj, according to reports.
Meanwhile, the US-led coalition launched seven air raids on ISIL positions in and around Kobani.
Earlier this week, Idris Nassan, a local official in the flashpoint city, said Kurdish fighters with the assistance of Iraqi Peshmerga fighters, who crossed into Kobani on October 31, recaptured the strategic hill of Mistanour and the road that runs along the side of the hill.
The so-called Syrian Observatory for Human Rights said on November 9 that more than 1,000 people had been killed in the fighting in Kobani since the beginning of the offensive in mid-September.
As a result of the violence, more than 200,000 Kobani residents have also fled across the border into Turkey.
The ISIL terrorists currently control parts of Syria and Iraq. They have committed terrible atrocities in both countries, including mass executions and the beheading of local residents as well as foreign nationals.