Middle East
US brings in convoy loaded with equipment from Iraq to Hasaka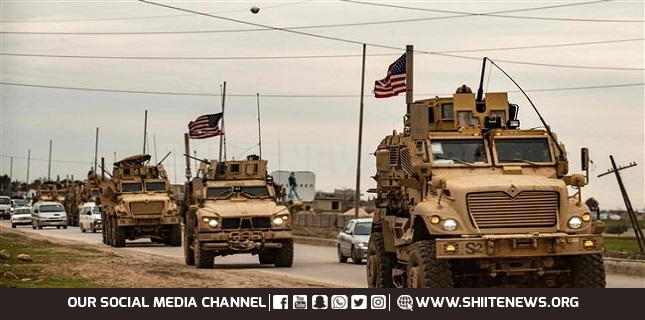 The US occupation forces brought in a convoy of vehicles loaded with logistical materials and reinforcements coming from Iraq through an illegal crossing point into the Syrian territory in a new violation of international laws and norms.
Local sources in Tel Hamis countryside said to SANA reporter that the US occupation forces on Monday evening brought in a convoy containing a truck, tankers and a number of Humvees loaded with logistical materials through al-Waleed illegal border crossing, coming from the Iraqi territory and headed to Tel Hamis district in the southern countryside of Qamishli, and continuing afterwards towards the illegal US bases in Tel Baidar north of Hasaka.
During the past few months, the US occupation forces have brought in thousands of trucks loaded with weapons and military and logistical equipment to Hasaka through illegal crossings to reinforce their illegal presence in the Syrian al-Jazeera region so that they can steal the oil and mineral resources.