Middle East
US backed QSD militias kidnapping number of civilians in Deir Ezzor: Syria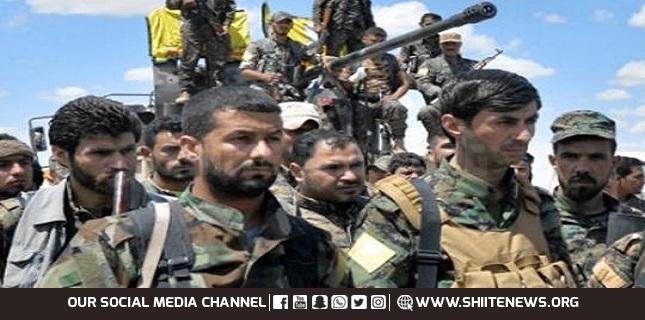 US occupation-backed QSD militias continued raids campaigns against the locals in Shuhail city and its surroundings in Deir Ezzor southeastern countryside, kidnapping a number of civilians, as protests demanded to expel that militia and the US occupation forces.
.
SANA's reporter said that QSD militias raided al-Kassar camp on the surrondings of al-Shuhail city in the southeastern countryside of Deir Ezzor and kidnapped a number of civilians and took them to an unknown destination.
The reporter added that QSD militias continued, for the third day, positioning at the entrances and exits of Dhiban, al-Shuhail and al- Hawaij cities and towns and imposed curfew.
He pointed out that the militias prevented the performance of Friday prayers in al-Rawda and al-Taqwa mosques in al-Shuhail city after taking them as dens.