Middle East
Huge Blasts Rock Militants' HQ, Arms Depot in Syria's Hasakah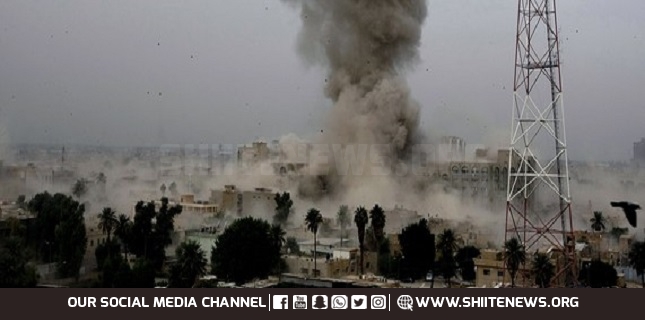 A powerful explosion targeted the headquarters of US-backed militants in Syria's northeastern province of Hasakah.
The explosion targeted the headquarters of the US-backed SDF militants in the Mesherfeh neighborhood on the western outskirts of Hasakah, SANA reported.
Al-Mayadeen TV said several blasts were heard inside the SDF headquarters after the big explosion.
More than 10 militants were wounded, the report said.
Meanwhile, other media reports said multiple successive explosions occurred at an arms depot in the same neighborhood.
They said nine militants of the US-backed Kurdish forces were wounded as a result of the blast.