Middle East
Peshmerga fighters poised to enter Kobani to join anti-ISIL fight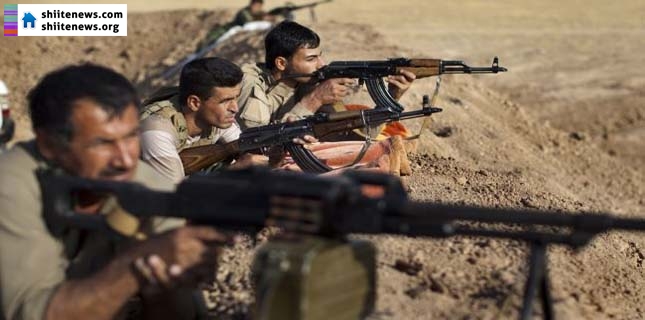 Fighters from Iraq's Kurdistan Regional Government forces, known as Peshmerga, are set to enter the Syrian town of Kobani to join the fight against the ISIL militants.
The Syrian Kurdish fighters in Kobani say a group of ten Peshmerga fighters entered the besieged town on Thursday through the border crossing with Turkey to study the geography of the area.
They later went back to the Turkish side of the border to prepare for the arrival of a group of 150 fighters who are awaiting deployment to the embattled town.
The Turkish government had long been refusing the Kurds to join the anti-ISIL fight, but Ankara unexpectedly announced last week that it would allow the Peshmerga to enter Kobani through the Turkish border.
Kobani and its surroundings have been under attack since mid-September, with the ISIL militants capturing dozens of nearby Kurdish villages and killing hundreds of people. More than 200,000 people have also fled across the border into Turkey.
Syria has been grappling with a foreign-backed war for more than three years. The violence fuelled by Takfiri groups has so far claimed the lives of nearly 200,000 people, according to reports.