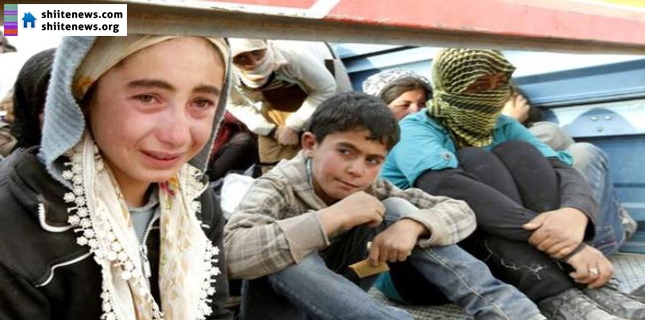 The ISIL terrorists have taken control of more than a third of the Syrian border city of Kobani, a monitoring group says.
The so-called Syrian Observatory for Human Rights reported on Thursday that more than a third of Kobani fell to the ISIL militants despite US-led airstrikes on the group's positions in the southeastern parts of the Kurdish town.
The UK-based monitoring group said the Takfiris now control all the eastern areas, a small part of the northeast and an area in Kobani's southeast.
Heavy clashes are underway between Kurdish forces and ISIL terrorists in several areas of Kobani. The two sides have been fighting over the city for the past three weeks.
According to a UK-based Syrian opposition group, over 400 people have been killed in the three weeks of battle in the border city. The fatalities reportedly include 220 ISIL terrorists, 170 Kurdish fighters and over 20 civilians.
According to reports, the intense fighting for the strategic town has also forced nearly 200,000 people to take refuge in Turkey.
The United States and its allies started airstrikes against the ISIL in Syria last month. However, there is a growing concern over the effectiveness of the military operation with many Kurdish officials saying the air raids are not working.
US Secretary of State John Kerry has already said the Kobani could fall to militants. The State Department Spokeswoman Jen Psaki also said preventing the fall of the Kurdish city is not among Washington's strategic objectives.