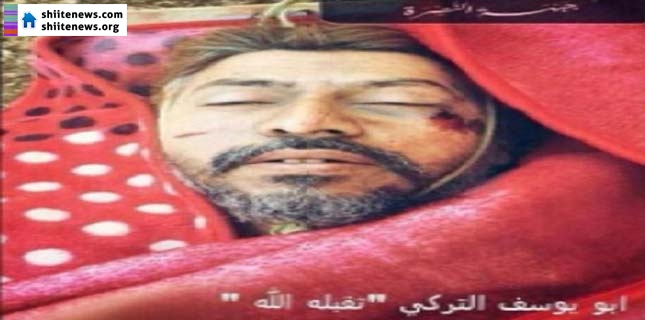 US strikes have killed a senior operative from Al-Qaeda's Syrian branch of Al-Nusra northern province of Aleppo, activists said on Wednesday.
Abu Yusef al-Turki, a 47-year-old Turkish fighter, was among 50 militants killed in strikes on Tuesday against what the United States called an Al-Qaeda cell that had been planning attacks on Western interests.
"Al-Nusra Front members are very sad today because of this death," Ibrahim al-Idlibi, an activist in Idleb province in northwestern Syria, told AFP.
Turki, a sniper, had arrived in Syria 18 months ago and fought the Syrian army in the central province of Hamah and the coastal region of Latakia, as well as Idleb.
He had also trained Nusra's elite snipers, he added.
Turki's death was even reported in Syria's Al-Watan newspaper, which described him as "the most famous sniper in the world".