Middle East
8 killed, many reported injured in car bomb blast in Syria's Afrin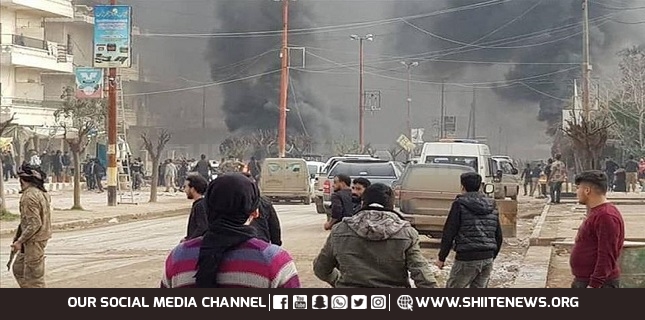 A car bomb that exploded in Afrin, Syria has killed eight people and wounded others, according to media reports.
A video purportedly taken at the scene shows a large fire on a city street, as dark smoke billows from what appears to be the charred remains of a vehicle.
In December, a car bomb reportedly killed eight civilians and wounded dozens in Suluk, northern Syria. Turkey's Defense Ministry blamed the attack on Kurdish militants resisting Turkey's military operation in the region.