Middle East
Turkish military forces reportedly constructed a base in Syria's Idlib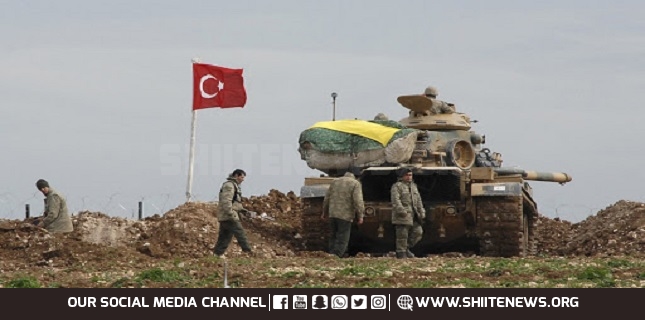 Turkish military forces have reportedly constructed a base in Syria's embattled northwestern province of Idlib, and a Turkish army convoy consisting of dozens of military vehicles, troop carriers, tanks and soldiers has arrived at the installation.
Arabic-language Arabi 21 online newspaper, citing local sources, reported that the base has been constructed at Taftanaz Air Base, which lies 2.7 kilometers (1.7 miles) south of the northwestern Syrian town of Taftanaz. Foreign-sponsored Takfiri militants took control of the site in early 2013.
Media activist Mahmoud Talha said Turkish forces had spread throughout the airport since Wednesday evening.
He added that Turkish troops intend to block the way for Syrian government forces and their allied fighters from popular defense groups to gain control of the base.
The report comes as Turkey's official state news agency Anadolu reported on Friday that Ankara had sent nearly 150 vehicles with commandos and ammunition to reinforce its observation posts in Syria's Idlib.
-Turkish military forces