Middle East
Syrian army liberates 10 villages southern Idlib province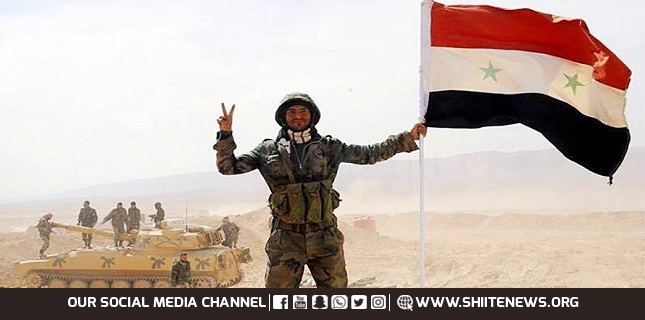 The Syrian army succeeded in liberating 10 villages from the occupation of terrorists by advancing south of the "Idlib" province in northern Syria on Sunday.
Syrian government forces have taken control of Ma'ar shourin and Za'laneh villages Sunday evening, following fierce battles with terrorists and opposition factions.
In less than 48 hours, eight villages and townships have been brought under regime control in rural Idlib: (Telmans, Ma'ar shamsha, Deir Al-Sharqi, Deir al-Gharbi, Marshamarin, Marata, Al-Ghadfa and Ma'ar shourin), as well as other locations in the area.
Syrian sources said during the Syrian army's operation to liberate the villages dozens of terrorists have been killed.
In the past days, the Syrian army has also managed to liberate several areas south of the Idlib province from terrorist occupation.