Middle East
Syrian Army troops engaged Terrorists' Attacks Near Hama Military Airport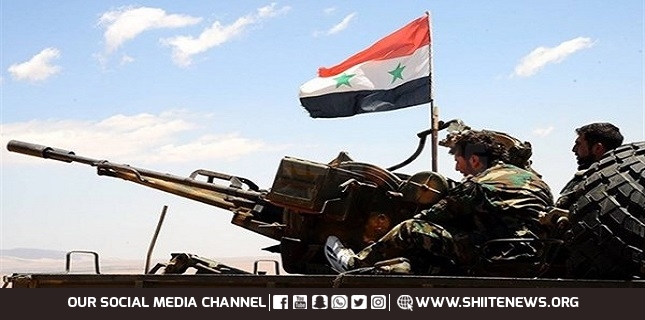 Syrian Army troops engaged in fierce clashes with the terrorist groups in the surrounding areas of Hama military airport in Northern Hama on Saturday.
The Arabic-language service of Russia Today quoted a military source as saying that the Syrian Army confronted and fended off attacks by the terrorist groups near Hama military airport.
There is no further details available on the incident.
In a relevant development earlier this week, the Syrian Army's Air Defense system had intercepted several missiles fired from the Occupied Territories.
The Syrian Defense System also downed a drone over the sky of the city of Jabaleh in the outskirts of Lattakia and also confronted a number of drones flying over the sky of Hama military airport.
A high-ranking military source was also quoted as saying that the Israeli fighter jets had fired several rockets from the direction of Lebanon airspace toward Syria.
-Syrian Army troops