Middle East
More Crushing Responses Awaiting Israel: Iran's DM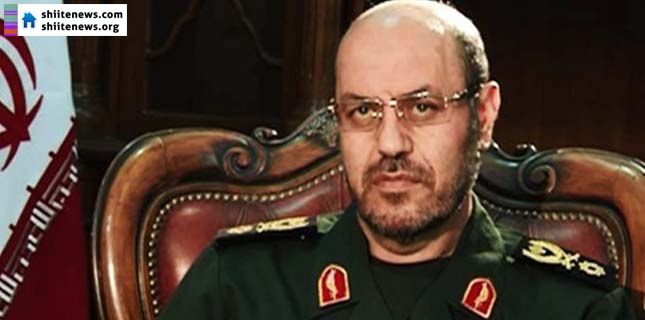 Iran's Defense Minister Brigadier General Hossein Dehqan warned the Zionist regime to expect more humiliating responses from the Islamic Republic.
Speaking to the Tasnim News Agency in Mashhad, General Dehqan described the Iranian forces' recent downing of an Israeli spy drone as a overwhelming reaction from Iran and underlined that Tel Aviv should expect more crushing responses (in case on any aggression).
The Islamic Revolution Guards Corps (IRGC) Aerospace Force on August 24 tracked and shot down a radar-evading stealth Israeli drone which was intending to penetrate the airspace over Natanz nuclear zone.
The intruding "Hermes" unmanned aerial vehicle (UAV) was intercepted by a surface-to-air missile.
The Elbit Systems Hermes 450 is an Israeli medium size multi-payload UAV, designed for tactical long endurance missions.
The Iranian Foreign Ministry strongly condemned the intrusion as "violation of territorial integrity and sovereignty" of the Islamic Republic.
Senior Iranian commanders have also underscored that Tehran's reaction to violation of its airspace by the Israeli drone will not be necessarily diplomatic, but that Tel Aviv will get a practical response.