Middle East
Evidence proves Saudis buying and delivering weapons to terrorist in Syria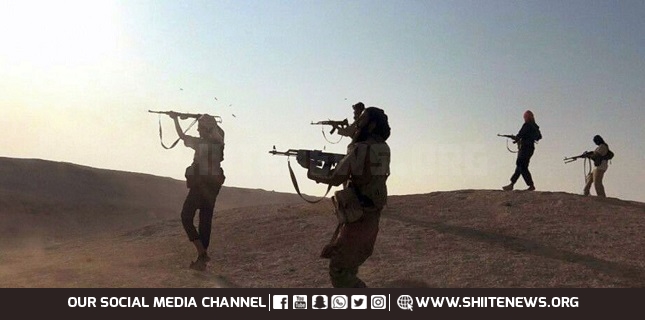 More evidence has surfaced to expose involvement of the Saudi regime's rulers in buying and delivering weapons to the terrorist organizations in Syria, news agency of Syria (SANA) reported.
Hundreds of mortars along with their shipment documents and factory instructions were found in one of the hideouts of Jabhat al-Nusra terrorist organization in Aleppo and the shipment papers indicate that these weapons were made in the Bosnian village of Novi Travnik, it quoted an article published by the London-based The Independent newspaper.
British writer and journalist Robert Fisk said that "One of the shipment papers carried the dispatcher's name: Ifet Krnjic," so he traveled to Bosnia to ask him how these weapons arrived to Syria.
Krnjic acknowledged that his signature was on one of these documents and said that the Saudis had sent these weapons, specifically a Saudi minister and three Saudi army officers who had visited Krnjic at the factory, SANA added.
Fisk tried to show these documents and facts to the Saudi officials, but they denied everything as if the documents and the mortars were fake. He said the mortars found in the Jabhat al-Nusra basement were more than the entire British army possessed.
These mortars were shipped from Bosnia to Saudi Arabia and then to Turkey and then crossed the Syrian border to the city in which they were found, 12 miles from the frontier, in Aleppo, Fisk reported.
Media and intelligence reports confirm that the United States, the Persian Gulf monarchies and sheikhdoms, headed by the Saudi regime, purchased and transported weapons from several countries in Eastern Europe to terrorists in Syria, while experts in the project of investigations into organized crime, corruption, and the Balkan Investigative Reporting Network revealed, in a report, the role of the Saudi regime in fueling the situation in the Middle East under US sponsorship and order, the SANA report said.
They indicated that the Saudi regime and several other countries bought $ 2.1 billion worth of weapons from Central and Eastern European countries and transferred them to countries in the region, then these weapons reached the terrorists in Syria, the news agency added.
-terrorist in Syria