Middle East
13 civilians killed and 20 injured in northern Syria bomb blast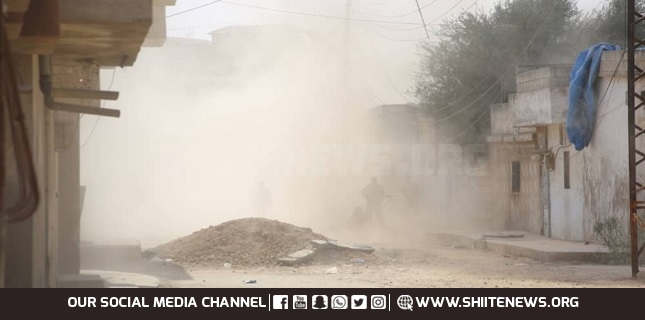 At least 13 civilians were killed, 20 others were injured in terror attack on a market in the city of Suluk a town within the Tell Abiad District of the Raqqa Governorate in northern Syria, the Turkish defense ministry said Saturday.
The ministry said that about 20 Civilians were wounded when the bomb exploded Saturday in central Tell Abiad, which was captured last month by Turkey-backed gunmen from Kurdish forces.
Women and children are among the dead. Ankara has blamed Kurdish YPG forces for a deadly blast, Anadolu Agency reported.
The injured were taken to a hospital in the Turkish town of Akçakale and Turkish armed forces have strengthened security on the border with Syria following the explosion.
On 9 October Turkey launched a military operation in northern Syria to oust Kurdish militants from the border area to establish a safe zone for Syrian refugees there. During the operation, Ankara seized control over the territory between the towns of Ras al-Ain and Tell Abiad.
The town is where some of the heaviest fightings have taken place since the Turkish military launched its incursion last month in northeast Syria against the YPG, which for years was allied to the United States in the fight against Islamic State.