Middle East
Syria caretaker defense minister visits Mleiha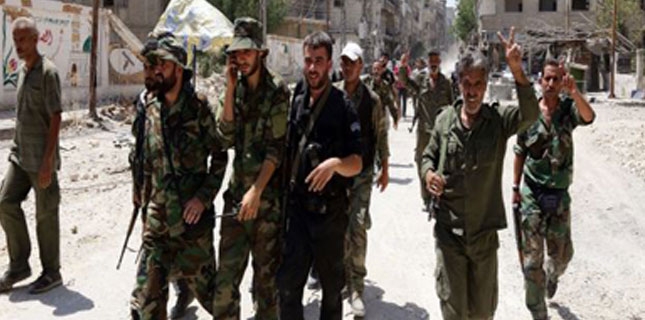 Syria's caretaker Defense Minister Fahed al-Freij has visited the town of Mleiha in the Damascus' countryside following its recapture by government forces from foreign-backed militants, Press TV reports.
The high-ranking official visited the liberated town on Sunday and told the soldiers there that President Bashar al-Assad, the commander-in-chief of the Armed Forces, is proud of their sacrifices and the heroic measures of the army unit in defending the country against militants.
The army personnel also pledged to continue fighting for recapturing militant-held areas.
"Militants regarded Mleiha as a strategic area. They were aiming to attack the capital from here. We defeated them here and we will eliminate them wherever they go across the country," an army personnel told Press TV.
On August 14, Syrian troops retook the control of Mleiha, which had been held by militants for more than a year. The town lies on the edge of the eastern region of Ghouta near the capital's International Airport.
The Syrian army has achieved major victories in its battle against Takfiri groups across the country, particularly in the strategic Qalamoun region near the Lebanese border.
Syria has been gripped by deadly violence since March 2011. According to some sources, more than 170,000 people have been killed and millions displaced due to the violence fueled by the foreign-backed militants.