Middle East
920 Syrian Kids Killed in US-Led Coalition's Attacks: Report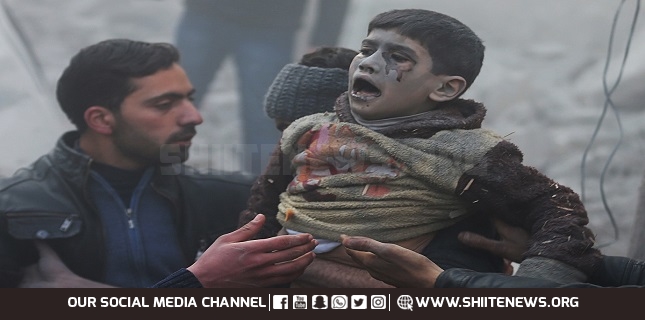 According to the latest report of the Syrian Network for Human Rights (SNHR), the US-led coalition's attacks have killed more than 3000 civilians, among them there were 924 kids.
The report, released Monday to mark the fifth anniversary of the intervention of the so-called International Coalition forces against the Daesh terrorist group in Syria, said that the coalition forces have failed to observe international law in their attacks and inflicted huge losses on the Syrian people over the past years.
The coalition forces must immediately begin compensating the victims, it said.
The nine-page report compares the incidents of violations reported in the International Coalition Command's reports, and cross-checks these with the SNHR's database. The review processes conclude that although the International Coalition forces have admitted to the killing of 1,313 civilians in both Syria and Iraq, the death toll acknowledged by the Coalition in Syria and Iraq is only 43 percent of what the SNHR has documented in Syria alone.
Syria has been gripped by foreign-backed militancy since March 2011. Syria says the US and Western countries are aiding Takfiri terrorist groups that are wreaking havoc in the country.
-US-Led Coalition's Attacks