Middle East
US preparing to send 150 troops to join patrols with Turkish forces in Syria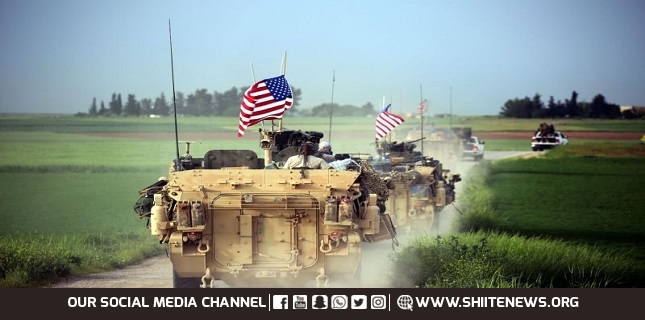 The Pentagon is preparing to send about 150 troops to northeastern Syria to conduct ground patrols with Turkish military forces in a so-called safe zone, the New York Times reports.
Unnamed US military officials told the paper on Thursday that the final approval of the plan awaits the success of the initial joint ground patrols with Turkish troops in the coming days.
The report said the move is part of an expanding series of military and diplomatic steps Washington has taken in recent weeks to defuse escalating tensions with Ankara over American support for militants from the Kurdish People's Protection Units (YPG).
It may also signal another reversal after US President Donald Trump in December ordered a drawdown of American troops in Syria.
Last month, a senior US official told the New York Times that Washington would "provide forces necessary" for joint patrols in northeastern Syria, noting that a few dozen troops are carrying out similar patrols with Turkish soldiers in the northern Syrian city of Manbij.
But the official did not provide any information on whether the forces provided would add to the overall number of US troops in Syria or simply replace troops being sent home after operations in partnership with the so-called Syrian Democratic Forces (SDF) – where the YPG plays as the backbone.
Both US and Turkish officials have reacted cautiously to joint patrols in northeastern Syria, stating that more substantive steps would be required to make significant progress.
Syria strongly condemned the decision, arguing that the move constitutes a blatant violation of the international law and the Syrian sovereignty.
-US Turkish forces