Middle East
Some states supporting terrorism and protecting Israeli occupation in Golan: Jaafari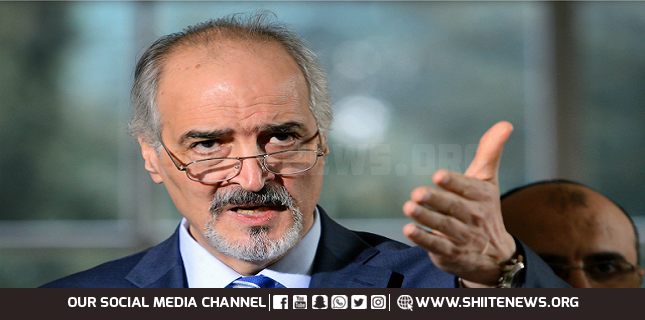 Syria's Permanent Representative to the UN Bashar al-Jaafari said policies of some governments based on imposing unilateral coercive measures on Syria, hindering the reconstruction process, supporting and financing terrorism and protecting the Israeli occupation in the occupied Syrian Golan and ignoring its acts obstruct the implementation of the Sustainable Development Agenda 2030.
In a speech before the High-level Political Forum on Sustainable Development and High-Level Meeting of the Economic and Social Council, al-Jaafari said that Syria still believes that empowering people, inclusiveness, equality and reaching sustainable solutions to our daily challenges require focus on creating just opportunities through the international and UN approach based building real trust among governments and mutual respect of national sovereignty.
He added that the first national report for sustainable development, accomplished and published in April, 2019, is to form the fundamental step for preparing the subsequent national plans and reports in the scope of implementing the 2030 Agenda and launching the developmental process as a cornerstone for recovery from the impacts of the terrorism war that the country has faced.
"Four years for adopting 2030 Agenda, we witness a tendency by some international parties towards selectiveness with the aim of undermining or ignoring fundamental principles and objectives in the Agenda, which threatens the agreement reached when adopted." He continued to say.