Lebonan
UN Welcomes Disclosures by Nasrollah against Zionist Regime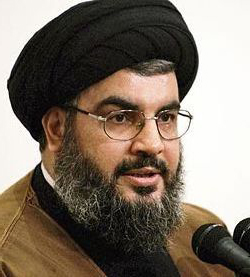 The Representative of UN Secretary General in Lebanon, Michael Williams, has implied that the documents presented by Hezbollah Secretary General, Seyed Hassan Nasrollah, are important and has added that the request of the public prosecutor of Hariri's court, Daniel Balmer, for receipt of these documents is noticeable.
According to IRNA from Beirut, during his press conference on Monday, Nasrollah presented highly important documents, which show Israel had intended to assassinate the former Lebanese premier, Rafiq Hariri.
Meanwhile, a senior Hezbollah official has said that Hezbollah will be cautious in presenting the data gathered by this movement to Daniel Balmer because this request may be a tactical move.
He added that although the international probe committee has asked for delivery of the presented data during Nasrollah's press conference on Monday, Hezbollah Movement will continue to distrust the international court on the assassination of former Lebanese premier, Rafiq Hariri.