Lebonan
UK Bows to Israel Pressure, Takes Down Ambassador's Obituary to Sayyed Fadlullah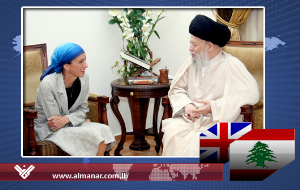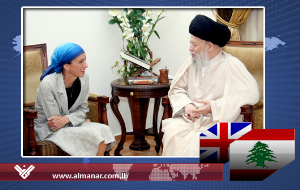 After the cases of CNN anchorwoman Octavia Nasr and veteran White House correspondent Helen Thomas had made headlines, it was now the turn of Frances Guy, Britain's ambassador to Lebanon, to lose her right to voicing out a personal opinion.
While Nasr was sacked for having expressed  her admiration for the late Grand Ayatollah Sayyed Mohammed Hussein Fadlullah on her personal blog and Thomas for having called on Jews in the world to stop colonizing Palestine, the British ambassador in Beirut aroused anger in Tel Aviv for having commemorated the renowned Sayyed Fadlullah as a decent man.
In an obituary she also wrote on her personal blog, Frances Guy wrote that she left the presence of Sayyed Fadlullah, who died Sunday, feeling a better person. "Lebanon is a lesser place the day after, but his absence will be felt well beyond Lebanon's shores," she said. "The world needs more men like him, willing to reach out across faiths."
In a statement Friday, Britain's foreign office said the ambassador "expressed a personal view" on Sayyed Fadlullah and did not reflect an official government position. The blog, it said, was taken down.
"While we welcomed his progressive views on women's rights and interfaith dialogue, we also had profound disagreements – especially over his statements advocating attacks on Israel," the statement said.
Guy, who has been British ambassador to Lebanon since 2006, explained her views in a new blog posted Friday. "The problem with diplomatic blogging is that you risk being anodyne or controversial," she wrote. "Clearly in the last few days I have been the latter. This was not my intent. My comments on the late Sheikh Mohammed Hussein Fadlullah have now been removed because they were leading to confusion about British policy."
"I would like to be clear. I have no truck with terrorism wherever it is committed in whoever's name. The British government has been clear that it condemns terrorist activity carried out by Hezbollah. I share that view."
Guy said Friday that she understood her words had offended people. "The blog was my personal attempt to offer some reflections of a figure who, while controversial, was also highly influential in Lebanon's history and who offered spiritual guidance to many Muslims in need," she wrote.
"I recognize that some of my words have upset people. This was certainly not my intention. I am sorry that an attempt to acknowledge the spiritual significance to many of Sheikh Fadlullah and the views that he held in the latter part of his life, has served only to further entrench divisions in this complex part of the world."