Lebonan
Hezbollah 'Insulted' by Patriarch; Sfeir Has Nothing to Clarify!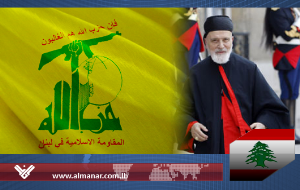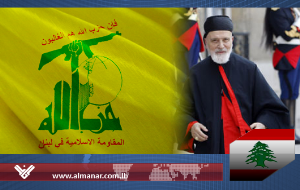 Hezbollah issued a statement on Friday in which it condemned the use by Maronite Patriarch Nasrallah Sfeir of the term "so-called Hezbollah" in comments made one day earlier during his visit to France.
"We would like to draw Patriarch Sfeir's attention to the fact that the use of the term "so-called Hezbollah" includes a kind of offense, insult and underestimation to the party," a statement issued by Hezbollah media relations pointed out.
While the Resistance party made it clear that it doesn't want to believe that the Maronite Patriarch's insult was intentional, it wondered whether Sfeir or his supporters would be satisfied by the use of the term 'the so-called Patriarch.'
"We might have different points of view in politics, but we are the ones who are devoted to the respect of dignities and we consider them worthier to respect the others given their religious and moral positions," the statement concluded.
The Maronite Patriarch returned to Lebanon on Friday, ending a five-day visit to France in which he met with top French officials including President Nicolas Sarkozy and Foreign Minister Bernard Kouchner. "We have difficulties with Iran and the so-called Hezbollah which has his own view," he told reporters following his meeting with Kouchner.
After his return to Beirut, Sfeir was asked about his comments but said that there is nothing to clarify, adding at the same time that the party's existence cannot be denied.
Earlier, he said that Hezbollah has its own army and receives weapons and financial help from its neighbors. He also attacked Hezbollah's ally, the head of the Change and Reform parliamentary bloc MP Michel Aoun, and said that he suffered a significant decline in popularity "because of his political ambitions that are far from Christian interests in Lebanon and the region." Aoun "is no longer powerful enough at the Christian level," he claimed.