Lebonan
Lebanon's Resistance, People and Army against Iran Sanctions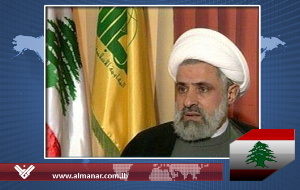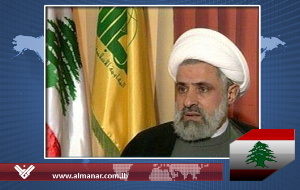 Hezbollah Deputy Secretary General Sheikh Naim Qassem said that the United Nations Security Council was flagrantly biased, noting that it cares for the Israeli interest against the free peoples and  governments which seek to be independent, far from foreign interference.
Sheikh Qassem said that UNSC turned to be an international official location for international injustice, adding that it wasn't anymore a site for justice, pointing out that it has become a puppet in the hands of the United States of America and an executive tool to colonialism of weak nations.
His eminence said that the West's problem with Iran is not limited to the nuclear program of the Islamic Republic. "They don't want Iran to be independent, they don't want Iran to be developed and to help the weak nations," his eminence went on to say. "Because they're unable to halt the Iranian development and because they failed in driving Iran into their camp and because Iran turned to be a major state with very promising future horizons, they want to bomb it under the slogan of the nuclear weapons."
Hezbollah Deputy Secretary General stressed that official Lebanon should have voted against the UN sanctions on Iran especially after the Islamic Republic stood at the side of Lebanon and its Resistance. "Yet, the Lebanese status quo is stronger than the abstention picture," Sheikh Qassem said, concluding that "Lebanon through its people, army and resistance is against the sanctions on Iran."
Earlier, member of the Loyalty to the Resistance parliamentary bloc MP Hasan Fadlallah criticized the Lebanese government for abstaining from a UN vote on an additional round of sanctions on Iran, which was passed earlier this week.
In a televised interview, the Hezbollah MP said the decision to impose additional sanctions on Tehran was "unjustified", adding that Hezbollah commended "Turkey and Brazil's healthy logic". But Beirut, he said, had proved it was incapable of becoming an influential power in the world.