Lebonan
Israel violates Lebanese border to set up spying gear: Report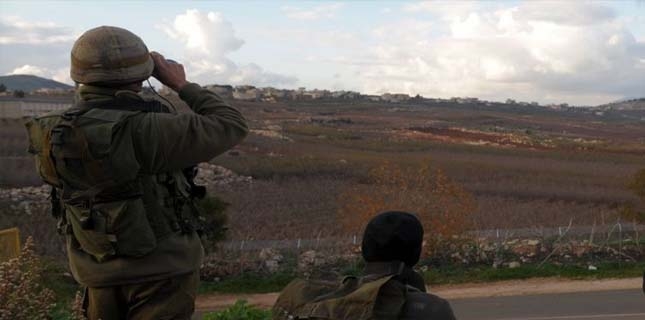 The Israeli military has set up a spying device close to Lebanon's UN-drawn border demarcation with the Israeli-occupied territories, an information center linked to the Hezbollah resistance movement says.
The Israeli forces installed a "thermal spy device in broad daylight near the technical fences under the observation of UNIFIL (the UN Interim Force in Lebanon)" in the southern Lebanese village of Adaisseh on Thursday, tweeted Media War Center.
The fences lie to the south of the Blue Line, which the United Nations marked out between Lebanon and Israel in 2000. The line was etched out after the withdrawal by Israeli forces following a deadly war of aggression against Lebanon.
Tel Aviv "clearly violated the reservation points along the Blue Line by removing the sand barricade that was erected by the Lebanese army in Khallat al-Mahafer area," the report added.
Two days earlier, the Lebanese resistance movement had spotted an Israeli spy drone, which had crashed in southern Lebanon. An Israeli military statement identified the aircraft as a "tactical Skylark UAV."
The Israeli air force regularly invades the Lebanese airspace in violation of Resolution 1701, which brokered a ceasefire in another Israeli warfare against Lebanon in 2006.
The movement is credited with defending Lebanon against the wars.
Some of the Israeli overflights are used to strike spots on the neighboring Syrian territory, where Hezbollah targets or supplies destined for the movement are located.
Hezbollah has been successfully fighting Takfiri terrorists alongside the Syrian military. Israel wants Syrian President Bashar al-Assad ousted and has been providing treatment for the terrorists in Syria's Tel Aviv-occupied Golan Heights.