Lebonan
Sheikh Qaouq: Saudis Can't Buy Dignity of Lebanese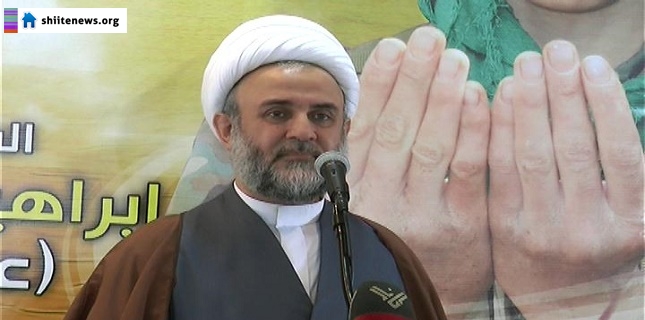 A top Hezbollah official stressed Sunday that Saudi Arabia cannot "change the identity of the Lebanese army" or "buy the will and dignity of the Lebanese," three days after Riyadh said it was halting $3 billion in military aid to Lebanon in protest against recent diplomatic stances by the Lebanese foreign ministry.
"Nowadays, Saudi Arabia's arms are in the hands of the takfiri gangs in Syria and these weapons have started to pose a real threat to Lebanon's stability," said Sheikh Nabil Qaouq, the deputy head of Hezbollah's Executive Council.
"How can the Saudi arms quickly find their way to the hands of the tafkiri gangs in Syria without finding their way to support the Lebanese army?" he asked.
"Had the Lebanese army bowed to Saudi Arabia's will on fighting the resistance (Hezbollah), it would have received the Saudi weapons very quickly," Qaouq charged.
He revealed that the kingdom had "officially informed France" of the cancellation of the military grant to the Lebanese army in the wake of the late monarch's death (Abdullah bin Abdul Aziz).
"But today they are trying to use this card to blackmail the Lebanese and punish a Lebanese group. In response, we tell the Saudi regime and all its tools in Lebanon that we are not people who bargain over their dignity and that we cannot be bought or sold," Qaouq added.
"We do not kneel at the doors of kings, because our dignity is precious," his eminence went on to say.
"Through the cooperation of the army and the resistance, Lebanon today is firmly immunized in the face of any Israeli or takfiri aggression, and the battlefields and Arsal's outskirts prove that this equation has achieved what the U.S.-led international coalition has failed to do," Qaouq added.
"We will not give up our responsibilities towards our people and country, regardless of the political, media and economic pressures on Hezbollah by the US, Saudi Arabia and some Gulf states, which are trying to make us change our stance on Syria," he concluded.