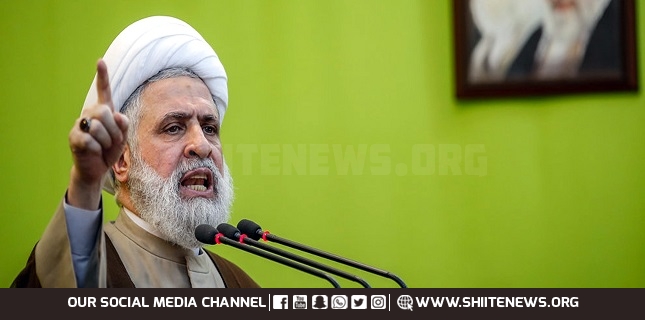 Hezbollah Deputy Secretary General Sheikh Naim Qassem revealed that House Speaker Nabih Berri is taking steps in the context of the efforts aimed at forming the new cabinet, hoping this would put an end to the governmental deadlock.
Sheikh Qassem indicated that delaying the cabinet formation will exacerbate the socioeconomic crisis in Lebanon, stressing that any solution must be accessed through the creation of the new government.
In response to BDL Governor Riad Salameh's claims, Sheikh Qassem confirmed that Al-Qard Al-Hasan Association is a charity institution that has nothing to do with banks, adding that the competent authorities can follow the legal steps to check the essence of the its activities.
Sheikh Qassem emphasized that the heavy turnout for the Syrian presidential elections indicates Syria is recovering and that the government is powerful.
Regarding Hezbollah efforts aimed at brokering a reconciliation agreement between Syria and Hamas movement, Sheikh Qassem stressed that relation between the two sides would be restored soon, "thanks to the noble battle of "Al-Quds Sword".