Lebonan
Israel's border spying in breach of Resolution 1701: Lebanon army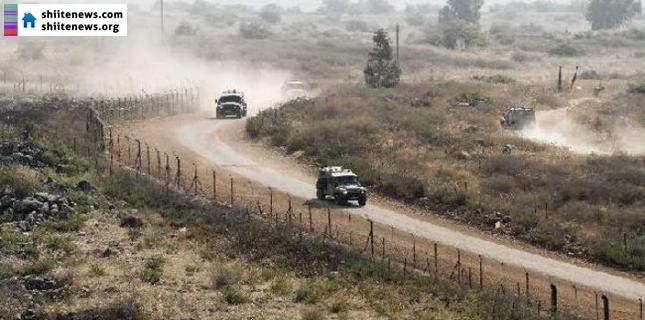 Lebanon's army has urged the United Nations Interim Force in the country (UNIFIL) to censure Israel's stationing of spying devices along the Lebanese border as a violation of UN Resolution 1701.
During a meeting with Luciano Portolano, who heads the UNIFIL mission in Lebanon, Lebanese army official Mohammad Janbeh said Israeli espionage devices installed along the Arab country's border breach Security Council Resolution 1701, the Daily Star reported on Thursday.
The Israeli regime has set up "telecommunications equipment" along the UN-designated Blue Line in an attempt to "eavesdrop on Lebanese communications," said the Lebanese military official, adding that such measures should be "deemed a violation of Resolution 1701."
The resolution, which brokered a ceasefire in the war of aggression Israel launched on Lebanon in 2006, calls on Tel Aviv to respect Lebanon's sovereignty and territorial integrity.
Janbeh also censured Israel's frequent violations of Lebanon's airspace and said the regime's warplanes fly over the Lebanese territory for an average of 15 hours a day. Tel Aviv claims such flights serve surveillance purposes.
In May, Beirut lodged three complaints with the United Nations against Israel over its "blatant" violation of Lebanon's sovereignty and Resolution 1701.
In 2009, Lebanon filed a complaint with the United Nations, presenting over 7,000 documents pertaining to Israeli violations of the Lebanese territory.