Iraq
57 killed in Iraq including 30 Shia pilgrims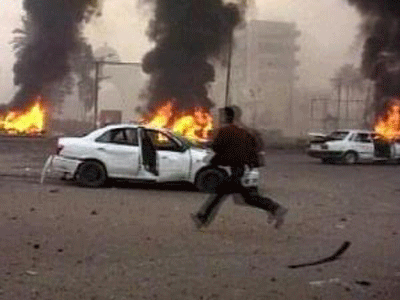 Bombs targeting Shia pilgrims in Baghdad and police in southern Iraq have killed at least 57 people and injured 167 others in a wave of attacks during a major religious festival, police and hospital sources say.
At least 30 people were martyred on Wednesday when four bombs hit Shia pilgrims across Baghdad as they gathered to mark the martyred anniversary of Imam Moussa al-Kadhim (as), a great-grandson of Prophet Muhammad (pbuh).
In the southern city of Hilla, two bombs, including one detonated by a suicide car bomber, exploded outside restaurants frequented by police, killing 22 people and wounding 38. Two more car bombs killed four people in the mainly Shia city of Balad.
On Sunday at least six people were killed when two mortar bombs struck a Baghdad square packed with Shia Muslim pilgrims.
Earlier this month, 26 people were killed and more than 190 wounded when a suicide bomber detonated an explosive-rigged car outside a Shia religious office in the capital.
Al-Qaeda's Iraqi affiliate terrorist organization, Islamic State of Iraq, claimed responsibility for the attack on the religious office of Shia Auqaf at Baghdad.