Iraq
Blast kills nine Shia pilgrims in Iraq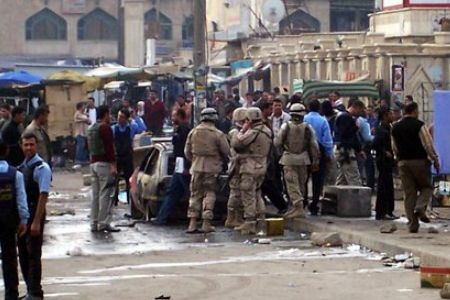 At least nine people have been martyred and 43 others wounded when a car bomb targeted Shia Muslim pilgrims in Iraq's northern province of Salahuddin.An explosives-laden vehicle went off near worshippers at around 1:30 p.m. (1030 GMT) local time in the small Shia town of Dujail, Â situated about 65 kilometers (40 miles) north of Iraq's capital, Baghdad, A local news agency reported.
The pilgrims were on their way to the holy city of Samarra to mark the martyrdom anniversary of Imam Hasan al-Askari (PBUH) – the eleventh Shia Imam – in the year 874 CE (260 AH).
The attack comes a day after eight people were killed and 68 others injured as three car bombs were detonated in quick succession in Iraq's northern oil-rich city of Kirkuk. The triple attack targeted a security building.
The attacks are the latest in a new spate of deadly bombings that have claimed dozens of lives across war-torn Iraq.
On January 27, at least 48 people were killed and 65 wounded when a car bomb targeted a funeral ceremony in Baghdad's predominantly Shia district of Shula.
Recent terrorist attacks in Iraq have mainly targeted the majority Shia community and security forces.
Sporadic high-profile bomb explosions have raised concerns about an uptick in violence in Iraq. They also pose a major challenge to Iraqi Prime Minister Nouri al-Maliki, whose coalition government took office in December 2010.
Back to top button