Iraq
Pilgrims flock to Karbala to mark Aashura Rituals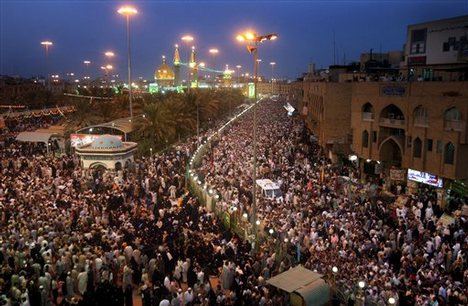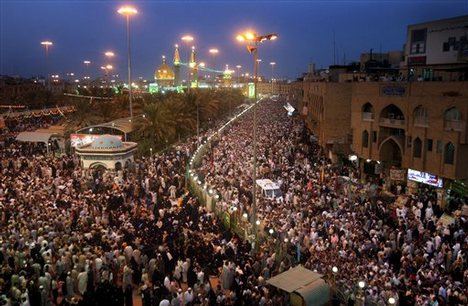 Hundreds of thousands of Shiites flocked to Holy City of Karbala and other shrines across Iraq on Thursday to commemorate the sacrifice of Imam Hussain (AS) and his companions. .The event marks the anniversary of the 7th century death of Imam Hussein, who was slain in battle near Karbala.
Al-Qaeeda insurgents in Iraq have frequently targeted Holy Shrines of progeny of Holy Prophet Mohammad (PBUH) and large religious festivals, and martyred thousands of pilgrims since 2004. They have also attacked Iranian pilgrims, very few of whom were allowed to visit Iraq's holy sites under the former Iraqi leader, Saddam Hussein.
Aashura is expected to peak on Thursday and Friday when the pilgrims – many walking hundreds of miles (kilometers) to reach Karbala to commemorate Imam Hussain's suffering while dying on the battlefield – converge on the city.
Aashura includes processions and ceremonies, including self-flagellation, in a show of grief to mark Imam Hussain's(AS) death in battle, for leadership of the faith.
Authorities have beefed up security around Karbala, including imposing a vehicle ban that forces pilgrims to enter the city on foot.
Additional checkpoints have been erected at several entrance points and 28-thousand police officers have been deployed to search the pilgrims at various points leading up to the mosque where Imam Hussein is buried.
Hundreds of Shiite pilgrims also flocked to the holy Shrine of Imam Moosa Kazim (AS).
Back to top button