Iraq
Iraq nabs militants ahead of Muslim Eid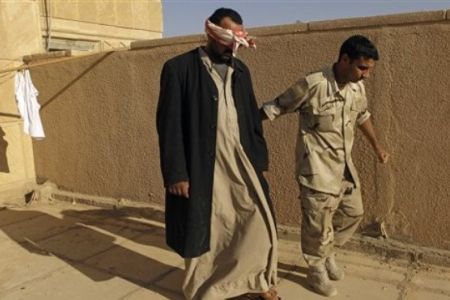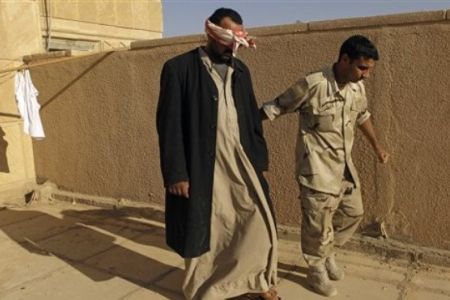 Iraqi security forces have arrested more than a dozen suspected militants as the nation prepares to celebrate the Muslim occasion of Eid al-Adha.
Police forces detained at least 11 wanted men on Monday in separate raids across Basra governorate in the south of the country, Shiite news reported.The arrests were made during 13 security raids in different areas of Basra, said the police, adding they had also seized amounts of explosives.
In Karbala, security forces detained an unspecified number of suspects on charges of "perpetrating different criminal acts," Major Alaa al-Ghanemi said.
"Two of the detainees are wanted for terrorist crimes," he further explained.
The arrests come as militants continue to target army and security forces as well as civilians.
On Monday, an Iraqi intelligence worker was killed and a police officer was wounded by gunmen in Baghdad's western neighborhood of al-Jameaa.
Four civilians, including a woman, were also wounded when a bomb detonated near a police checkpoint in al-Karma district in eastern Fallujah, capital of western Anbar Province.
A police officer also sustained injuries from a bomb explosion in Iraq's northern city of Kirkuk.
Meanwhile, two gunmen lost their lives when a bomb they were planting went off near al-Mura village in southwest of Kirkuk.
Iraq has tightened security to forestall potential terror attacks during the upcoming Muslim holiday, which will take place between November 16 and 21.
Authorities in Baghdad said they planned to take the necessary measures to protect citizens and visitors alike and guarantee the safety of all roads leading to religious and tourist sites.
Five killed in bombings across Iraq
Five Iraqis, including a senior prison official, have been killed, and at least 28 others injured, in the latest spate of terror attacks to wrack the war-torn country.
In the volatile Nineveh province in the north, two car bombs targeted the residential compound for prison security guards in the town of Badoush at around 9:00 a.m. (0600 GMT) on Monday,Shiite News reported.
The blasts killed Lieutenant Colonel Hussein Khalaf, the head of the prison's emergency response team, and another civilian working in the prison.
Eleven prison guards and 5 civilians also sustained injuries in the explosions.
In the western province of Anbar, two people were killed and five others injured by two roadside bombs in the town of Qaim, which is located on the Syrian border. One of the attacks targeted a market.
A policeman also lost his life and seven people were injured in Baghdad in two separate roadside bomb attacks against police patrols in the central and eastern sectors of the capital.
There were three policemen among the injured.
Back to top button