Iraq
Iraq bomb blasts,'US, Baathists behind Baghdad blasts'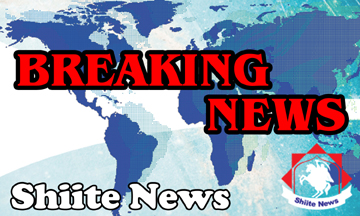 At least 25 people have been wounded in a number of car bomb explosions in the northern Iraqi city of Kirkuk.
The three blasts took place outside homes of officials of the Patriotic Union of Kurdistan which is led by Iraqi President Jalal Talabani.According to the Shiite News Correspondent,Meanwhile, two people were wounded in the Iraqi capital of Baghdad in two  mortar attacks targeting Abu Nawas neighborhood and the Green Zone,There has been a recent wave of violent attacks in Baghdad, which left scores of Iraqi people dead.
At least 120 people were killed in seventeen bomb explosions that targeted Baghdad's Shia neighborhoods on Tuesday, local security officials said.
The coordinated attacks came two days after 58 people lost their lives when armed men seized a Baghdad church.
According to Iraqi officials, hundreds more were also injured in the incident. No individual or group has claimed responsibility for the recent attacks.
Iraq's al-Sadr group condemned the recent wave of attacks on the country's Shia population and religious sites, blaming the US forces and the Baathist elements for the ongoing bloodshed.
The leader of Iraqi Shia group al-Sadr has condemned the recent attack on a Baghdad church and blamed the US forces and Baath Party elements for recent bombings in the capital.
In a Friday statement, Iraqi Shia cleric Moqtada al-Sadr, who leads al-Sadr group, implicated the US forces for the recent attack on Baghdad's Sayidat al-Nejat Catholic Church and said, "US occupants and remnants of the Baath regime have a hand in recent Baghdad events," IRIB reported.
In the statement, the cleric has also called on the Iraqi government to protect mosques, holy shrines and other religious sites.
On Sunday, a group of armed men took dozens of worshippers hostage in Baghdad's Sayidat al-Nejat Catholic Church.
The incident lasted nearly four hours until police intervened. The Iraqi interior ministry later said that 52 people were killed and more than 60 injured in the incident. About 100 people had been inside the church for an evening Mass.
Security situation has escalated around the capital as more civilians are falling victim to the bombings.
At least 120 people lost their lives in over a dozen coordinated bomb attacks in and around the Iraqi capital, Baghdad, local security officials said on Tuesday. Iraqi officials said that hundreds more were also injured.
No individual or group has claimed responsibility for the attacks.
The United States invaded Iraq in 2003 under the pretext that the country was in possession of weapons of mass destruction, but such weapons were never found.
Despite the withdrawal of US combat forces, Iraq continues to host some 50,000 American troops that remain in the country for "advising and training" purposes.
Back to top button