Iraq
Explosions, hostage crisis, politically-motivated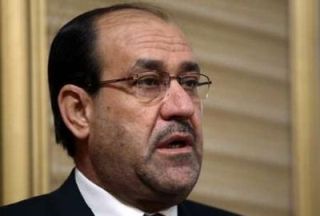 The Iraqi Premier, Nouri Al-Maleki, has termed the explosions and hostage crisis in a church in Baghdad as politically motivated.According to the Shiite News Report, Mottaki pointed out that the terrorists want to obstruct the process of establishment of new government in Iraq and to stir sedition among Iraqis. He added that these explosions have taken place while the Iraqi political groups have reached an agreement for the formation of government.
The Iraqi prime minister also called on the different strata of Iraqi people to maintain unity and harmony and to stand firm against these evil acts and threats.
The Iraqi premier noted that the exploitation of the hardships of innocent people is an unforgivable sin and deals a blow to Iraq's national interests.
Maleki also reminded that he has obligated the armed forces and the security organizations to strongly deal with criminals and seditionists.
During the terrorist operations that recently took place in twenty different districts of the Iraqi Capital, Baghdad, at least 198 people were killed and 320 others were wounded.
Back to top button