Iraq
Millions stepping in Najaf for Haydari mourning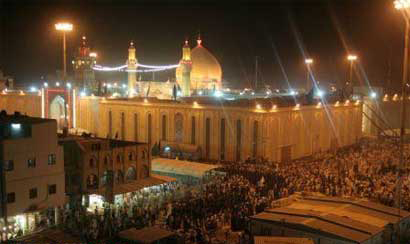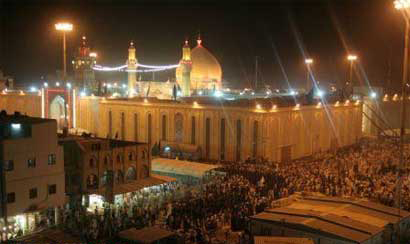 Hundreds of thousands of mourners have been heading to the holy city of Najaf to commemorate the martyrdom anniversary of Al-Imam Ali Al-Mortaza (a.s.), first infallible descendant of Prophet Muhammad (s), at his holy shrine.
According to the Shiite News Correspondent,Ramadan 21, the anniversary of martyrdom of Al-Imam Ali bin Abi Talib (as.), falls this year on  Wednesday September 1 in Iraq, and according to officials the number of mourners to Najaf will reach to two million on Wednesday.
Three Layali Al-Qadr (Ramadan 19, 21, 23) are being observed at the holy shrines of Al-Imam Ali bin Abi Talib (AS) and Al-Imam Abi Abdellah Al-Hussein (AS) in the holy cities of Najaf and Karbala.
The programs at the shrines began at 7:00 pm with majales al-azaiyah to mourn Mola-i-Koll Amir Al-Mo'minin Al-Imam Ali (AS) who was martyred on 21st of Ramadan after Ibn-e-Moljem struck his head during prostration in Fajr prayer on 19th Ramadan.
The government has announced holiday on Ramadan 21 marking the sad occasion in Najaf governorate.
Back to top button