Iraq
Representative of grand Ayatollah Sistani warns politicians of people reaction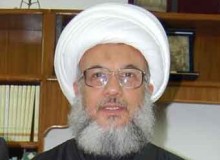 Sheikh Abdul Mahdi Al Karbalai, the representative of Grand Ayatollah Sayyed Ali Al Sistani warned Iraqi politicians from people's reaction in case no agreement is reached to form the government. Iraqis cannot tolerate this endless suffering, he cautioned.
There is a void in the executive authority since politicians and leaders are taken by talks and not concentrating on their missions, Â Al Karbalai said.
Talks are resulting of some rows between political parties which might create a rift between officials, he argued.
Al Karbalai stressed the necessity to put national interests above all other interests.