Iraq
50 suspects arrested ahead of Shiite pilgrimage in holy Karbala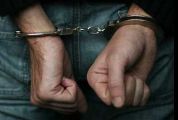 More than 50 suspects were arrested in preemptive operations that have started three days ago within preparations for the Shiite al-Ziyara al-Shaabaniya pilgrimage in Karbala, according to the city's police chief on Sunday.
"Security agencies have been launching a large-scale security campaign in all areas of Karbala, resulting so far in the capture of 50 persons  suspected of involvement in criminal and terrorist acts in the province, including three suspected Al-Qaeda in Iraq (AQI) members," Maj. General Ali Jassem al-Ghariri told Aswat al-Iraq news agency.
The al-Ziyara al-Shaabaniya, literally the mid-Shaaban visit, is a pilgrimage to revive the memory of the birth of the Messiah-like Imam al-Mahdi, the 12th holiest figure for Shiites Muslims.