Iraq
Iraq bombings kill at least 14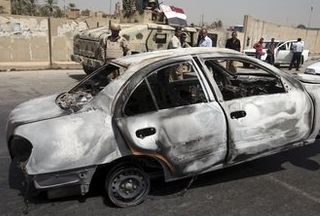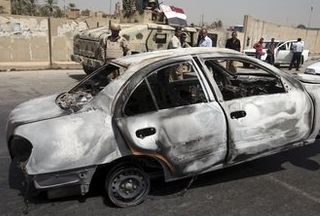 Separate bombings to the north and the south of Iraq's capital Baghdad have killed at least 14 people and injured 32 others.A car bomb exploded in the northern city of Tikrit on a busy commercial street, killing six, including four policemen and wounding 14 others, police said Thursday.
"An explosion rocked the area and I found myself in the hospital. I have shrapnel in my head," wounded policeman Ashref Abbas told Reuters.
The blast also damaged about 30 shops. Police swarmed the area, firing shots in the air.
In another attack, a bomb blast in a cafe in the town of Haswa, south of Baghdad, killed six people and wounded eight, according to a source in the Interior Ministry.
Meanwhile, a bomb planted on a bicycle in a marketplace in Mahmudiya, on Baghdad's southern outskirts, killed two people and wounded 10 others.
Iraq has witnessed bombings and terrorist attacks on an almost daily basis since the US-led invasion of the country in 2003. The war toppled Iraq's notorious dictator Saddam Hussein but opened the gate for unrelenting violence.
Back to top button