Iraq
Thousands of mourners flock to Kazmain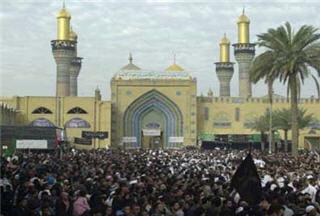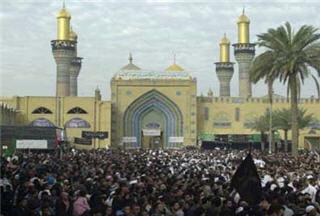 Hundreds of thousands of the faithful continue to pour into northern Iraqi city of Kazmain to mourn the martyrdom anniversary of the seventh infallible Shiite Imam Moussa al-Kazem (peace be upon him).
Security was tight on Thursday and police were on high alert to foil any terrorist attack on the pilgrims moving towards the  mausoleum is in Kazmain, Baghdad.
Hundreds of tents have been erected in Baghdad to feed people as they pour into the city for the event, which reaches a climax on Wednesday night and early Thursday. The mausoleum has previously been targeted by bombers.
Traffic was banned on several bridges spanning the Tigris River, increasing already bad congestion in the Iraqi capital, where traffic control is already complicated by hundreds of security checkpoints.
"Everything is going very well today," Major General Qassim Atta, a Baghdad security forces spokesman said, referring to special safety measures such as road closures put in place to protect worshippers.
"We continue to organize transport for pilgrims and air surveillance for their benefit," he said.
"The movement of motorcycles, bicycles and carts are banned throughout the city until further notice," Atta added, to reduce the risk of small vehicle-borne attacks.
An Iraqi analyst warned of an increased violence in the country, saying armed militants are seeking "flex their muscle" by targeting civilians and pilgrims.
Adnan al-Saraj of the Iraqi National Alliance made the remarks in an interview with Al-Alam from the capital Baghdad on the eve of the Shiite mourning ceremony.
Saraj said: "The mourner's loyalty to the prophets and their peaceful procession makes the militants infuriated," explaining the event organized by Shiite, Sunni and even Christian communities is a show of unity among Iraqis.
The Iraqi analyst also explained that the armed groups are restoring to 'cowardly' acts and bombings to disturb stability in the war-torn country.
On Tuesday, scores of pilgrims were killed and wounded when bombs and mortar rounds hit Imam Moussa Kazem's shrine in northern Baghdad.