Iraq
Iraq marks Daesh defeat with military parade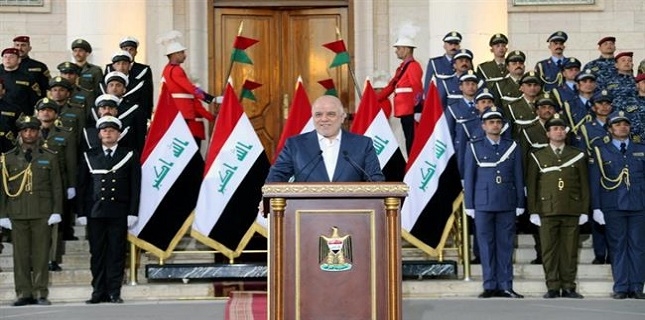 The heavily-fortified Green Zone in the Iraqi capital of Baghdad has hosted a military parade in celebration of the country's ultimate defeat of the Takfiri terror group of Daesh.
The parade took place on Sunday, a day after Prime Minister Haider al-Abadi declared final victory over the terrorists.
The Takfiri outfit invaded Iraq in 2014 and overtook around a third of the country's expanse in exceptionally brutal attacks.
The same year saw the United States launching an aerial campaign and then deploying troops on the ground with the express aim of fighting terrorists. The intervention featured occasional air-dropping of arms and ammunition in areas under Daesh control, which the US military always called a mistake.
Baghdad's desperate appeals to the US and its allies for help famously went unheeded as Daesh militants closed in on Baghdad. Since then, several Iraqi leaders have said that the capital would have fallen to Daesh if Iran had not rushed arms and military advisers.
The Sunday parade was not broadcast live and only state media was allowed to attend, but several squadrons of Iraqi helicopters flew over Baghdad a day earlier in rehearsal.
Also on Sunday, fighter jets were flown over the capital in another celebratory gesture.
On Thursday, the Russian military announced Daesh's defeat in neighboring Syria. The group invaded the Arab country in the same year as it began its campaign against Iraq.
Iranian advisory support likewise helped Damascus reverse Daesh's gains in Syria, where Russian aerial backup also played a pivotal role in pushing the terrorists back.