Iraq
ISIL Burns 10 Own Members, Including One Saudi, in Northwestern Iraq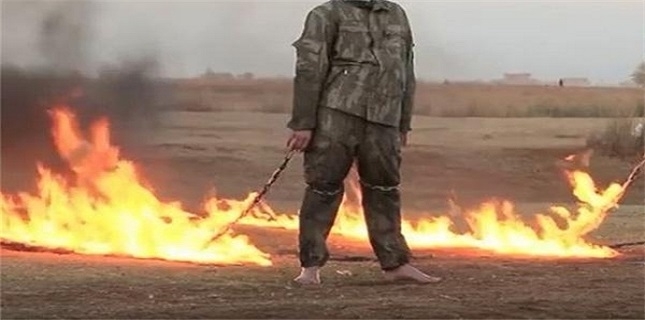 The ISIL militants burned 10 members of the terror group, including one Saudi, in Iraqi town of Tel Afar 70 km Northwest of Mosul.
Brigadier General Mohammed al-Jubouri from the Iraqi Joint Operations Command said that ISIL executed 10 of its members in the center of Tal Afar district in front of dozens of armed members of the militant organization and citizens of the district, Bas News reported.
"They told the crowd that they were traitors who tried to escape," he said.
ISIL burnt the militants blindfolded and handcuffed, said the official, noting that the execution was carried out in the square for oil products sales in the center of the town.
Al-Jubouri said that the ISIL leaders are telling the inhabitants of Tel Afar that their defeat in Mosul was the result of a betrayal of some of the group's leaders and members who did not remain committed to the allegiance they had pledged to the organization and collaborated with the security and military forces.