Iraq
Peshmergas liberate 9 villages in northern Iraq, inflict casualties on Daesh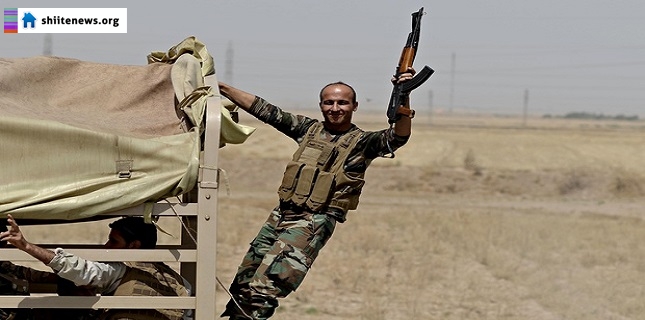 In a massive military offensive against Daesh Takfiri terrorists, Iraq's Kurdish Peshmerga forces have managed to clear nine villages in northern Iraq of Daesh Takfiris and inflicted heavy casualties on the terror group.
Iraq's Kurdistan Regional Government (KRG) said in a statement that Peshmerga fighters launched their offensive at dawn on Wednesday with some 2,000 soldiers targeting the militant-held villages on the south of the northern oil-rich city of Kirkuk, The Associated Press reported.
The assault was carried out on the Daquq and Tuz Khormato frontlines with heavy artillery, including several tanks. At least 25 militants were slain during the attack.
According to KRG officials, the operation aims to cleanse the rest of the militant-held areas from ISIL Takfiris in Iraq's Kurdistan region.
Kurdistan has had a semi-autonomous government since the end of the 1991 Persian Gulf War and its Peshmerga forces have been combating Daesh terrorists since the terror group launched its deadly campaign in June 2014.
The ISIL Takfiris have gained notoriety for their barbarity, heinous atrocities, and sacrilegious acts. These militants have been committing war crimes in areas they control in Syria, Iraq, and Libya.