Iraq
ISIS US member committed suicidal attack against the Iraqi forces in Beiji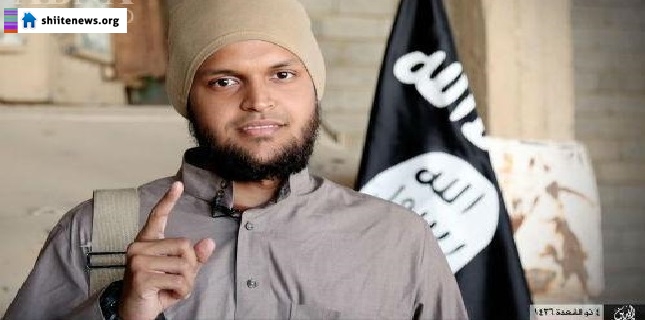 Da'ish (ISIS) organization announced that a US Jihadist made a suicidal attack against the Iraqi forces near Beiji city, north of Baghdad.
According to a statement, circulated by Jihadist electronic sites, the US Abu Abdulla committed the suicide operation in a bombed vehicle against a military barricade south west of Beiji city, 200 km north of Baghdad.
The sites published a personal photo for the US suicidal member.
This suicidal operation is one of four attempts announced by the organization in Beiji area, through two Tajikistani and one Iraqi suicidal terrorists.
For the last month, Beiji city, the largest oil refinery area in Iraq, witnessed continued clashes between the Iraqi forces and Da'ish organization, without ability to control it for any of the both sides.
On 3 March, 2015, the organization announced that the "US Abu Dawood" made a suicidal attack near Tikrit city, 160 km north of Baghdad.
Da'ish organization is controlling greater parts in north and west parts of Iraq, but the Iraqi forces, with the assistance of the international coalition's air strikes, managed to regain some parts of these areas.