Iraq
US ambassador to Iraq meets with Sayyid Ammar al-Hakim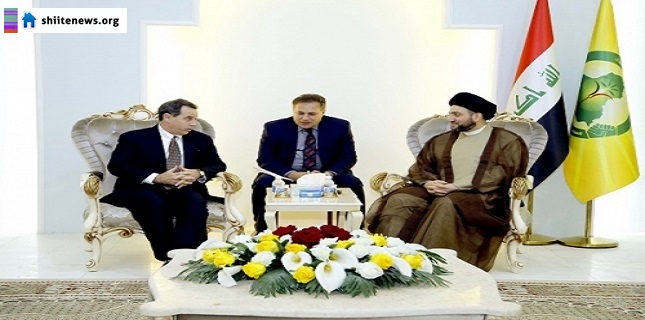 Stuart Jones, the American ambassador to Iraq met with Hujjat al-Islam Sayyid Ammar al-Hakim, the president of the Islamic Supreme Council of Iraq, in Baghdad.
Hujjat al-Islam Hakim emphasized on the need to support Iraqi's Popular Mobilization Forces, saying that these mainly Shi'ite forces are facing oppressive attacks by ISIL terrorists, and added that everyone has a duty to support these forces so that they can liberate northern and western Iraq.
He added that the Popular Mobilization Forces have played a crucial role in the victories achieved in the war on Takfiri terrorism and are cooperating with the Iraqi national army, police forces, Sunni tribes, and the Peshmerga to liberate ISIL-occupied territories.
Hujjat al-Islam Hakim emphasized that Iraqis must use the current atmosphere to strengthen their political and national unity. The war with ISIL is not only a battle over security problems but along with military measures against these terrorists, Iraq must pursue its economic planning and development needs.
His Eminence said that national reconciliation should be based on the recognition of the other side, the quality of negotiations, agendas and enforcement.