Iraq
Maliki urges Bahraini officials to free opposition cleric Sheikh Salman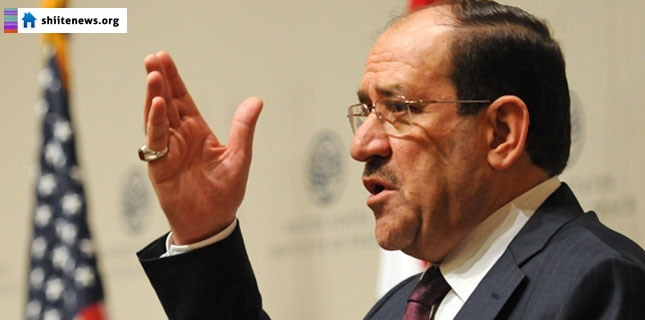 Iraqi Vice President Nouri al-Maliki has called upon authorities in Manama to immediately release the jailed secretary general of Bahrain's main opposition bloc, the al-Wefaq National Islamic Society.
Addressing a group of people in the Iraqi capital city of Baghdad on Friday, Maliki urged Bahrain's ruling Al Khalifa regime to set Sheikh Ali Salman free and put an end to the policies of persecution and marginalization against the Bahraini nation.
He noted that the Iraqi government and nation stand with oppressed peoples seeking to restore their legitimate rights, urging the Bahraini regime to pay heed to public demands and not insist on standing against people as it would eventually lead to the Manama regime's downfall.
The senior Iraqi official further noted that the continued detention of 49-year-old Sheikh Salaman will not help resolve the political crisis in Bahrain at all, stressing that detentions, executions and other means of oppression will not help the Al Khalifa dynasty cement its power base.
Salman was arrested on December 28, 2014 on charges of seeking regime change and collaborating with foreign powers. He denies the charges.
The arrest has triggered massive condemnation inside and outside the monarchy, with leaders, governments and international organizations across the world calling for his immediate release.
On February 4, Sheikh Salman urged his supporters to press ahead with protests over democratic demands in Bahrain.
The popular uprising in Bahrain began in February 2011. Since then, thousands of protesters have been waging regular mass rallies in the Persian Gulf country.
The protesters are calling for reforms as well as the downfall of the Al Khalifa family and the establishment of a democratically-elected government.