Iraq
Bomb attacks kill 8, wound 33 in Iraq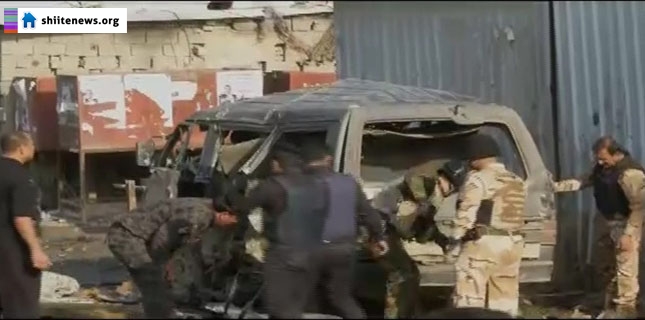 Bombings in and around Baghdad have claimed eight lives and wound 33 others, only a day after the Iraqi capital saw at least 15 people getting killed in blasts.
The first of Monday's attacks took place in the city's western suburb of Abu Ghraib, killing two people and wounding seven.
Another bomb near a market in the northeastern Shia suburb of Husseiniyah killed four and wounded 13.
In a separate incident, a bomb went off in the capital's southeastern Shia-majority suburb of Nahrwan, killing two people and wounding 13 after nightfall.
Day in day out bloodletting
On Sunday, a bomb went off in Baghdad's Bab al-Sharji area, killing seven civilians and wounding 22.
Another bombing in the central Sibaa area killed three civilians and wounded 11 and at night, a bomb blast targeting a patrol of anti-militant fighters, known as Sahwa, killed three fighters and wounded two others in the southern Baghdad's suburb of Arab Jabour.
Also, police said a bomb explosion on a commercial street in Baghdad's southern district of Abu Dashir killed two people and wounded 12 others.
On Saturday, seven people lost their lives in two separate bomb attacks ripping through the violence-scarred capital.
Iraq's overall security situation has worsened over the past few months as the ISIL terrorists, of whom many are foreign nationals, have taken control of some parts of the country's northern and western regions.
According to the United Nations, more than 1,100 people were killed and over 1,800 others wounded in terror attacks across the violence-torn Arab state last month, making December 2014 the deadliest month since 2008.