Iraq
Iraqi army makes advances against ISIL in Anbar, Salahuddin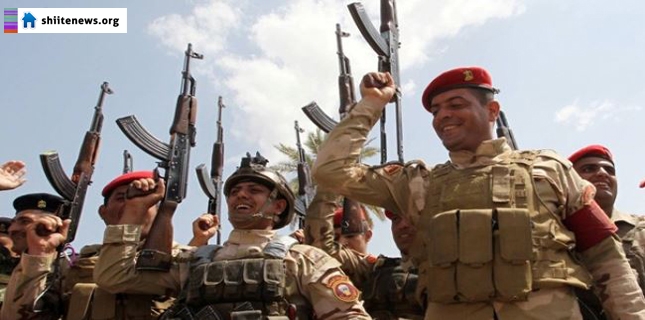 Iraqi army has made fresh gains against the ISIL Takfiri militants after launching major operations against the terrorists on several battle fronts in the western province of Anbar as well as Salahuddin province in the north, Press TV reports.
According to reports, the Iraqi army foiled a major militant offensive in an area east of the city of Ramadi in Anbar.
"The Iraqi army and security forces backed by the popular forces repelled the heavy attack which was preceded with seven car-bomb explosions in the city," said Anbar's police chief Major General Mohammed Kazem Fahdawi.
In a similar move, the Iraqi troops backed by some 4,000 volunteers joined efforts to maintain control over a major route which connects a number of districts in Anbar. They are also making advances against the ISIL in Bouhayat region, west of Ramadi.
Meanwhile, Iraqi armed forces managed to gain more ground amid their battles against the ISIL extremists in several areas in Salahuddin.
The Iraqi army has pledged to continue its fight against the extremist group, which launched an offensive in Iraq last June and took control of the country's second largest city, Mosul, before sweeping through parts of the country's Sunni Arab heartland.
The terrorist militants have been carrying out horrific acts of violence, including public decapitations, against Iraqi communities such as Shias, Sunnis, Kurds and Christians.