Iraq
ISIL militants kidnap 170 men in northern Iraq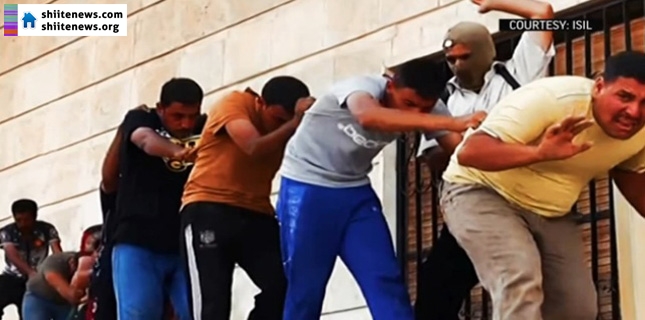 The ISIL Takfiri militants have kidnapped dozens of men from two villages in northern Iraq in search of people who burned the terrorist group's flag.
A total of 170 men were nabbed from the villages of Al-Shajara and Gharib in the northern Iraqi province of Kirkuk on Friday after two flags of the ISIL terrorist group were burned in the area.
The two villages are still under the control of the ISIL Takfiri militants.
Local witnesses said the terrorists were driving nearly 30 vehicles and took the abducted men to the center of Hawijah, a nearby town where a court and a prison have been set up by the Takfiri group.
The move has been described as an attempt by the ISIL militants to quell resistance in the areas under their control.
It is not the first time that the ISIL terrorists have turned to mass detentions.
The ISIL militants abducted about 50 people from an Iraqi Sunni tribe living east of the northern city of Tikrit in November 2014 after imposing a curfew.
The abductions took place in the al-Alam district after fighters from the Bu Jabour tribe removed and burned flags belonging to ISIL militants and replaced them with the Iraqi flag.
Takfiri militants of the ISIL terrorist group also kidnapped around 50 men from the village of Tal Ali, around 240 kilometers (170 miles) north of Baghdad in September.
Iraq has been witnessing violence since ISIL Takfiri militants entered the country from Syria and took control over large areas last June.
The militants have been carrying out horrific acts of violence, including public decapitations and crucifixions, against all Syrian and Iraqi communities such as Shias, Sunnis, Kurds, Christians and Izadi Kurds.
Iraqi army soldiers, backed by volunteer forces, have been battling the Takfiri terrorists, making gains in different areas.
In recent weeks, the militants have executed many people, including clerics, doctors, foreign aid workers and journalists in the Middle East region.