Iraq
Muqtada al-Sadr urges support for Bahrain's Sheikh Qassim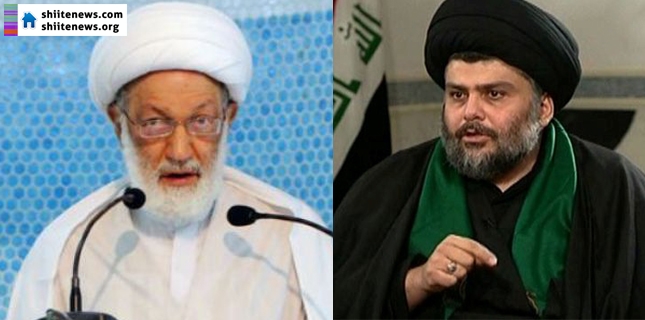 Muqtada al-Sadr, an influential Iraqi Shia cleric, has called on the Iraqi people to hold rallies in support of Bahrain's prominent Shia cleric Ayatollah Sheikh Isa Ahmed Qassim.
The Iraqi Shia cleric condemned a Tuesday raid on the Bahraini Shia cleric's house, saying the Al Khalifah regime is seeking to foster fear and ferment sedition by attacking and disrespecting Shias and their clerics in Bahrain.
The leader of the Sadrist Movement said Iraqis would hold demonstrations on Friday to show their support for the Bahrainis living under the regime's crackdown.
Bahraini regime forces stormed the cleric's house in the mostly-Shia village of Diraz, west of the capital Manama, and checked the identities of everyone inside the house.
The senior Shia cleric braved the tense atmosphere created by the regime and said at the Friday prayers in Diraz that pro-democracy protests would continue unabated in the country.
Sheikh Qassim has repeatedly and openly criticized the Al Khalifah regime over violent crackdown on anti-regime protests.