Iraq
Shia Muslims flock to Iraq's Karbala to mark Arba'een amid virus curbs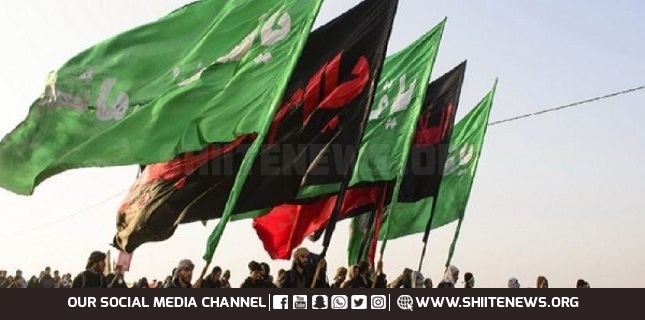 Tens of thousands of Shia Muslims have been heading to Iraq's holy city of Karbala to mark Arba'een, the 40th day after the martyrdom anniversary of Imam Hussein (AS), the third Shia Imam, amid tightened measures to curb the spread of the coronavirus.
The martyrdom anniversary of the grandson of Prophet Muhammad (Peace be upon Him) was mourned this year in August.
This year's commemoration of the martyrdom anniversary was subdued due to the coronavirus pandemic as Iraq had closed its borders to non-residents, allowing only residents to take part in Ashura, the culmination of a 10-day annual mourning period in the Islamic lunar calendar month of Muharram.
Iraq, which has over 375,000 coronavirus cases and almost 9,500 deaths, opened its borders to pilgrims to commemorate the Day of Arba'een, which falls on Thursday this year, but with restrictions on arrivals in an attempt to prevent the spread of the COVID-19 respiratory disease.
Every year on Arba'een, millions of people from around the world flock to Karbala. Large groups of mourners travel on foot toward the holy city of Karbala to take part in the largest annual Islamic gathering on earth.
This year, only 1,500 pilgrims per country are being allowed to fly into Iraq, while Iran has been authorized to send an additional 2,500 overland.
"Every day, between six and 10 planes land and more are coming in the days ahead," said Issa al-Shemmari, airport director in Najaf, another holy city south of Karbala.
Imam Hussein (AS) and his 72 companions were martyred in the Battle of Karbala in southern Iraq in 680 AD after fighting courageously for justice against the much larger army of the Umayyad caliph, Yazid I.