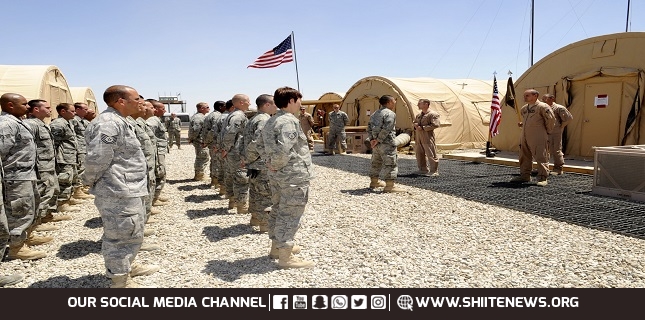 The US military is sending up to an additional 2,500 ground combat troops to a staging base in Kuwait from which they could be called upon to back up coalition forces battling the Islamic State in Iraq and Syria, NY times reported.
The deployment will include elements of the 82nd Airborne Division's 2nd Brigade Combat Team, based at Fort Bragg in North Carolina.
About 1,700 soldiers from the same unit are overseas now, spread between Iraq and Kuwait. They're focused on the US-led effort to train and assist the Iraqi troops doing much of the fighting against ISIS there.
The new personnel, however, will be "postured there to do all things Mosul, Raqqa, all in between," Army Lt. Gen. Joseph Anderson, the Army's deputy chief of staff for operations, told House lawmakers Wednesday.
He referred to the Islamic State's two main strongholds: Mosul in Iraq and Raqqa in Syria, major urban centers where U.S.-back allies are fighting a well-entrenched enemy.
"So the whole brigade will now be forward," Anderson said.
Iraqi Prime Minister Mustafa al-Kazemi also announced that the United States had withdrawn 2,500 troops from Iraq under an agreement between Baghdad and Washington.
Al-Kazemi said in a televised interview with Al-Iraqiya on Saturday that Iraq had achieved great success in strategic dialogue with the US. it had agreed to pull its troops out of Iraqi bases, and it had already pulled out, 2,500 US of them."