Iraq
Iraq to arm Izadi fighters against ISIL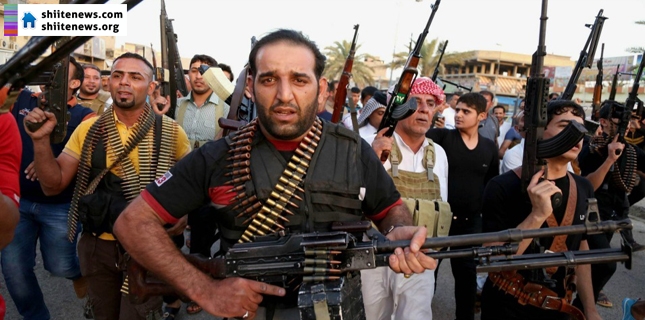 Iraq's defense minister says Baghdad is ready to arm Izadi Kurds in their fight against the ISIL terrorist group. Khalid al-Obeidi also pledges weapons and ammunitions and even air-strikes to support Izadi militias.
The Iraqi defense chief made the remarks in a meeting with a delegation from the country's Izadi community in the capital, Baghdad.
During the meeting, al-Obeidi discussed the security situation in Iraq and the flashpoint city of Mosul with the delegation, which was led by Izadi lawmaker Nahla Hussein and other key Izadi figures.
The two sides also talked about the suffering the Izadi Kurds have had to go through at the hands of the ISIL Takfiri terrorists.
Al-Obedi expressed appreciation for the assistance of the Izadi fighters in the anti-ISIL battle.
Kurdish forces are currently gathering to break the siege imposed on Izadi families in the Sinjar mountains in the north of the violence-hit country. Thousands of Izadis have been left trapped in the mountains since Takfiri militants attacked their homes in August.
The ISIL offensive forced many Izadis from their homes with many more seeking refuge in Iraq's semi-autonomous Kurdistan region.
The ISIL terrorists, who currently control parts of Syria and Iraq, have committed widespread acts of violence, including mass executions, abductions and torture in the areas they have seized in the two countries.